Wilson's Motorsports is locally owned and operated by Dennis Wilson since 2001 in Alexander, NC. Dennis has always rode bikes and professionally raced go-karts. Since his love for bikes was so strong he wanted to make it a career. Dennis is also a civil engineer and works for DOT of North Carolina; that's why Wilson's Motorsports has nontraditional hours. We're basically open 24/7 to meet all bikers needs, but our main operating hours are listed below.
Dennis and Pam have three boys between them and one grandson. Pam works with Dennis in her spare time; she's also a nurse and teaches OSHA and HIPAA to other doctor and dental offices. Dennis and Pam both ride Harleys and their youngest son loves to ride with them (a future biker!) We just recently became members of the Buncombe County CBA (Concerned Bikers Association) and we feel that it's a very worthy orgainization to be involved with, and we highly recommend checking into becoming a member of your local branch wherever you live. They sponsor a rally weekend in Hot Springs, NC once a year, so, check out our Events section for more information! We enjoy going to all the different rallies and spending time just riding wherever the road takes us. You can check the Rally Photos section of this web site to see some of the places we've been and some of the wonderful bikes and bikers that we come in contact with on our travels. Be sure to check the Events section of our site to keep you up to date on all of the Rallys and Get Togethers we hear about.
We enjoy meeting new customers and working on their bikes. We want them to leave happy and satisfied so they will go out and tell all of their biker friends about us. Dennis and Pam would like to express that family is very important to them and so are their customers. That's the motto of our company;
"We are committed to our customers as if they are family. We want them to be 100% satisfied !"
---


Hours of Operation

Monday thru Thursday 5pm - 12midnight
Friday 1pm - 6pm
Saturday 11am - 3pm
(Hours vary by season)

All other needs are met on an appointment basis, but we're always available by phone 24/7.
---


Services We Offer

NC Motorcycle Inspections
Custom modification to bikes including: Raking, Stretching, Custom Paint, Tire Changes and Upgrades, Major and Minor Service, OEM and Aftermarket Parts and Accessories. Specializing in custom motorcycle building, servicing (including NC inspections), parts & accessories with a wide range of tires and chrome billet parts. From wide tire kits to stock OEM add-ons, we have everything you need to make your dream bike a reality! We can chop, stretch, modify or custom build your bike. Authorized dealer for Drag Specialties, Bam, Midwest, RC Comp., Parts Unlimited, Euro Components, and many others.


Come see us! We'd love to build you a custom bike or modify the one you already own!
---
---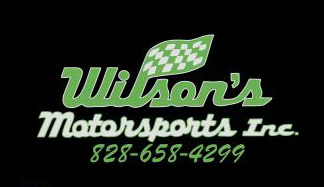 10 Harley Hill Drive
Alexander, NC 28701